acupuncturist pr
o

file
sarah coles mckeown, ms, lac, lmt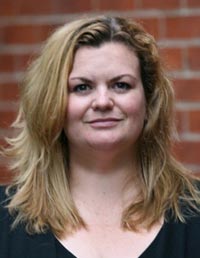 sarah coles mckeown, ms, lac, lmt is a new york state licensed acupuncturist and massage therapist, a nationally certified chinese herbalist, and owner of bloom acupuncture.
sarah is a diplomate in oriental medicine (acupuncture and chinese herbal medicine) certified by the national certification commission for acupuncture and oriental medicine (nccaom). she is certified by the council of colleges of acupuncture and oriental medicine (ccaom) in clean needle technique.
sarah graduated valedictorian of her class from the pacific college of oriental medicine in new york city (pcom) with a bachelors degree and a masters degree in traditional oriental medicine (mstom), and an associates degree in massage therapy. sarah was awarded both the baron gold award for academic excellence and the kamwo herbs award for academic achievement in traditional chinese medical herbology for her studies at pcom.
as part of her clinical education, sarah had the unique opportunity to practice at NYU langone hospital – brooklyn in brooklyn where she gained experience providing acupuncture to women during childbirth, for pain reduction during labor, and to facilitate delivery. she also practiced at the new york university hospital for joint diseases, initiative for women with disabilities, a program providing medical care to women who suffer from physical disabilities and chronic illnesses such as multiple sclerosis, fibromyalgia, and chronic fatigue syndrome.
before beginning her studies in traditional chinese medicine, sarah graduated cum laude with a bachelor of arts degree in political science (ba) from barnard college, columbia university. she then joined the peace corps and lived in mali, west africa for two and a half years.
it was in the peace corps that sarah's interest and experience in health care began. the focus of much of sarah's work in mali was improving the health and wellbeing of women and children. she headed a child and infant health project and held regular health education workshops for women.
sarah strongly supports the integration of eastern and western medicine in treating illness and maintaining the best health possible.
sarah has been in private practice since 2007. she treats women, men, and children with a wide range of conditions in her acupuncture, massage, and chinese herbal practice in manhattan.